In this post we shall continue describing how 3M has achieved outstanding energy cost reduction results. These publication has resulted from interview with Andrew Hejnar, Energy Manager of 3M Canada. This post follows previous publications:
How does 3M evaluate energy projects?
While many companies limit their choice of energy projects with those promising an under 2-year payback, 3M takes a longer perspective to achieve much higher results.
3M evaluates energy projects based on NPV over 10 years — the same ratio company uses for all CAPEX projects.
What differentiates energy projects, however, is that non-direct financial benefits, such as employee comfort or sustainability impact, are considered during evaluation.  To account for these benefits, projects can apply for a contribution from internal Sustainability Fund final financial evaluation.
How does 3M monitor results of energy projects?
Measuring results in energy is rarely a straightforward process.
Many companies set reduction goals in absolute numbers: 'Reduce consumption by 20 GWh by 2020 compared to 2010.' Though absolute metric is easy to track, aiming for it may limit business growth. The same trouble happens with measuring reduction in %% of absolute numbers. Measuring energy use reduction in %% of sales is fogged by profit margin variations.
3M has set reduction goals as percentage of the value predicted by regression-based baseline specific to each plant.
In effect, each plant competes with itself in energy intensity reduction. Each plant is different. Each plant manufactures its unique set of SKUs. Competition with itself is the only way actual efficiency changes can be registered. In my opinion, this approach manifests the bold commitment to integration of energy efficiency and business.
This is hardly the simplest method, but 3M is hardly a simple company. Use of baseline method supports core business: if plant increases production, it is not penalized for extra energy use. In fact, aiming for energy efficiency often leads to higher asset utilisation, lower stoppages, and higher production throughput. On the other hand, decreased production does not contribute to energy savings either.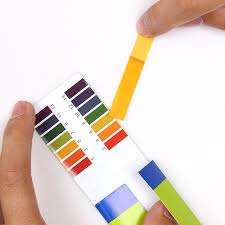 The way a company approaches evaluation of energy projects is a litmus test of what results this company is about to achieve through energy management.
Coming next
In the next and final post of the series, I will share 3M's 3 tips to succeed with energy projects.
Next post will come soon. Subscribe to our blog to ensure you do not miss it.