In this post we continue describing how 3M has achieved outstanding energy cost reduction results. These publication has resulted from interview with Andrew Hejnar, Energy Manager of 3M Canada.
This post follows the previous publication:
3M adheres to best practices to increase energy cuts
To achieve energy use reduction goals, 3M relies on established best practices compiled in ISO 50001 and further in Superior Energy Performance program (SEP), established by the US Department of Energy.
According to DOE, "The facilities in SEP have met the ISO 50001 standard and have improved their energy performance up to 30% over three years."
DOE have demonstrated that "energy performance improvements at the certified facilities were significantly greater—up to 65%—compared to the non-certified facilities."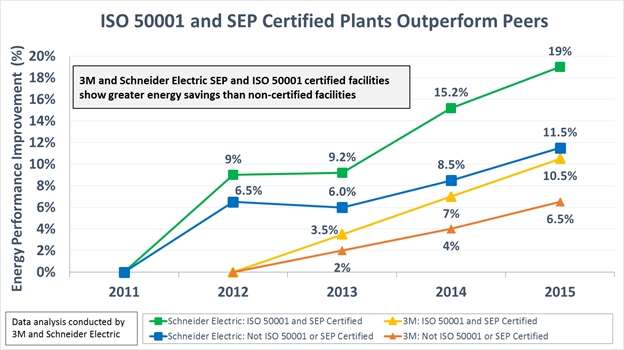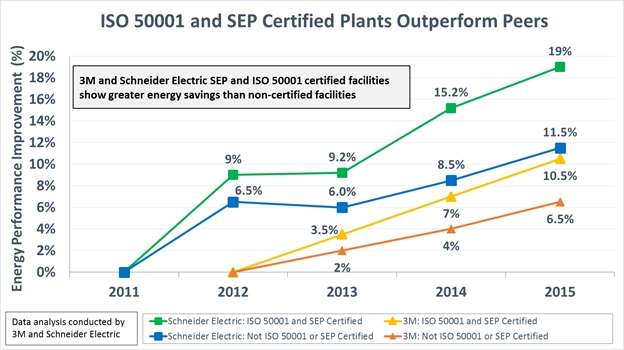 Most 3M plants have passed both ISO 50001 and SEP certifications already. The rest are working towards being fully certified. To maintain ISO 50001 certification, plants submit annual reporting, which helps keep the plant on track and maintain performance. The next milestone is to develop and implement a corporate-wide energy management standard.
Coming next
In the next post I will talk about key elements of energy management at 3M.